Dale Evans, Honolulu, Hawaii, USA
Charley's Taxi has provided transportation services to Hawaii since 1938. It is proud to be a 3rd generation, woman-owned business, and Hawaii's premier transportation provider.
Safer Tourism safety and security experts evaluated Charley's Taxi and found this company to be a model for transportation and taxi businesses.
The Safer Tourism seal takes into account a company's customer service and safety protocols and how those have adapted to the COVID-19 pandemic.
CEO is Dale Evans said;
In these incredibly difficult times for everyone and every sector of our economy, the travel industry must do its utmost to safeguard all aspects of the traveling experience. And of course, we need to demonstrate our commitment to safety to our customers. It is for that reason that we are honored to be recognized for our efforts with Resilience Travel's Safer Tourism Seal.
Highest Standards
Our drivers must pass rigorous safety evaluations:
Traffic abstract review
Ride-along road evaluation
FBI fingerprint background check
Doctor's physical exam and lab tests to assess physical and mental fitness
Military security clearance
INS work authorization
Once onboard, Charley's drivers receive the most thorough training of any transportation company in Hawaii, including
Safe Driving classes, including training in a highly advanced driving simulator
Taxi Talk in Japanese and Korean
Sexual Harassment avoidance, Community Policing and multi-cultural protocols
Body Mechanics and how to assist people with Special Needs (ADA compliance)
Post-accident evaluation & counseling
That's why we can take you places others can't. We are the only taxi company cleared to drive you on and off military bases, like Hickam/Pearl Harbor, Schofield and Marine Corps Base Hawaii.
Request a driver and vehicle to suit your needs
Our high standards and technology enable us to offer something unique to Hawaii. When you call us to arrange a taxi you can request very specific attributes for both driver and vehicle. For example, you can ask for a Japanese-speaking driver with a minivan who is Tour-qualified. Or how about a VIP-qualified driver who speaks French? Please bear in mind that the more specific your request gets the fewer drivers will match. In that case it may take a bit longer to find and assign a driver.
Following is a list of attributes from which you can select:
Vehicle Attribute Options:
Executive Taxi
Luxury Town Car
Leather Seats
Sedan
Minivan (up to 6 passengers)
7-passenger minivan
Stretch Limousine*
SUV*
Wheelchair Accessible Van (WAV)*
Driver Attribute Options:
Fluent Japanese-Speaking
Partial Japanese-Speaking
Korean-Speaking
Vietnamese-Speaking
Cantonese-Speaking
Mandarin-Speaking
German-Speaking
French-Speaking
Russian-Speaking
Spanish-Speaking
OliOli-qualified
Tour-qualified
VIP-qualified
Local Driver
MediCab-qualified
Military Pass
Jumper Cables
Female Passenger Requesting Female Driver
World-leading technology
We deploy the most advanced transportation technology you'll find anywhere in the world. Our philosophy is to make booking a taxi as convenient, easy and simple as possible for everyone. We provide a range of straightforward booking options:
Just call 233-3333. No matter how advanced our technology, you can always call us to request a taxi, whether you need it now or want to make a reservation.
We offer Apple and Android Apps with which you can easily book a taxi to your current location, make a reservation, track the progress of your taxi on a live map, and receive important notifications with key information about your taxi.
We offer two online booking options:

For a quick Flat Rate reservation we have a simple booking form.
For regular customers we recommend creating an account, which will also work with our App. With just a few clicks you can make and cancel reservations, make future bookings easier, store favorite places, review previous bookings, and optionally register a credit card to make payments even easier.
However, you book a taxi, our system springs into action to send you a car quickly. And once you're on your way with Charley's Taxi our trained drivers and technology work together to make sure you receive the highest quality service. All of Charley's Taxis are equipped with:
Verizon mobile service.
GPS Tracking.
900 MHz Motorola TRBOnet Radio on a proprietary channel, which means no static and no interference.
Inspected, certified, and tamper-proof taximeter, which calculates fares based in distance and elapsed time.
High-speed credit card terminal for fast and secure credit card processing as well as contactless payments. Cash is also welcome.
Two-way (front & back views) video cameras with audio for your safety.
Security system to alert dispatchers in case of emergency, accident, or health issue.
If you should leave something behind, our tracking database will quickly find your taxi to return your valuables.
We employ this technology to reduce waiting times, ensure fast routing to your destination, provide fast in-car credit card payments, and enhance security for you and your valuables.
Community Leadership and Service
We believe strongly in the values of aloha. Since 1998 Charley's Taxi has provided free transportation support for the Visitor Aloha Society of Hawaii (VASH). The organization's mission is "to share aloha with visitors who have been victims of a crime or other adversities, and to provide follow-up assistance and support in an effort to create a positive memory of their stay in our islands."
Trusted by Hawaii's Visitor Industry
Thanks to many decades' reputation for integrity, innovation and maintaining the highest standards of customer service, Charley's Taxi is the trusted transportation partner for many of Hawaii's visitor industry companies.
Disney's Aulani Resort
Hilton Hawaiian Village
Japan Airlines
Japan Travel Bureau
International Market Place
Waikele Premium Outlets
Pleasant Holidays
MC&A Island Partners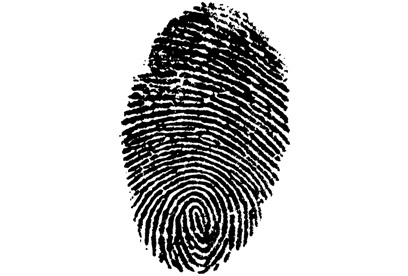 WHO'S DRIVING YOU?
Please help us preserve Honolulu's basic transportation for hire consumer protections.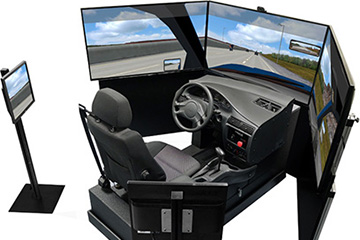 SAFE DRIVING SIMULATOR
Introducing Virtual Driving Lab, the first privately owned driving simulator in Hawaii!
COVID-19 POLICY
Charley's Taxi has implemented enhanced protocols to ensure the safety of our passengers, drivers, greeters, dispatchers, concierges, and communities. We are monitoring the guidance of the WHO and the CDC regarding the spread of the virus.
Here's an overview of what we're doing:
Drivers and vehicles:
Before and after each ride: Thorough cleaning of interior and exterior passenger touch points such as door handles, seat belts, doors, windows and other nonporous surfaces.
Driving with windows down (except when raining) rather than use air conditioning to avoid creating an enclosed space.
Ventilating taxis for at least five minutes between rides.
Drivers wear cloth gloves to handle any passenger items such as luggage, packages, and grocery bags.
Requiring drivers who have a fever or feel ill to stay home and consult their healthcare providers.
Drivers wear face masks and keep extra masks in a sealed bag.
Passengers:
Requiring passengers to wear a mask.
Closing front seat and asking passengers to sit as far back in the taxi as possible.
For more details, please consult the CDC's driver for hire guidelines.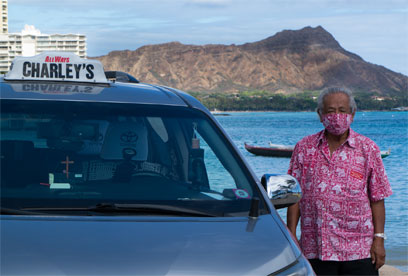 Charley's Taxi
PH: +1-808-233-3333
https://charleystaxi.com/